Space Debris and Shrine Capsule Sculpting
11/07/2021 — 13/07/2021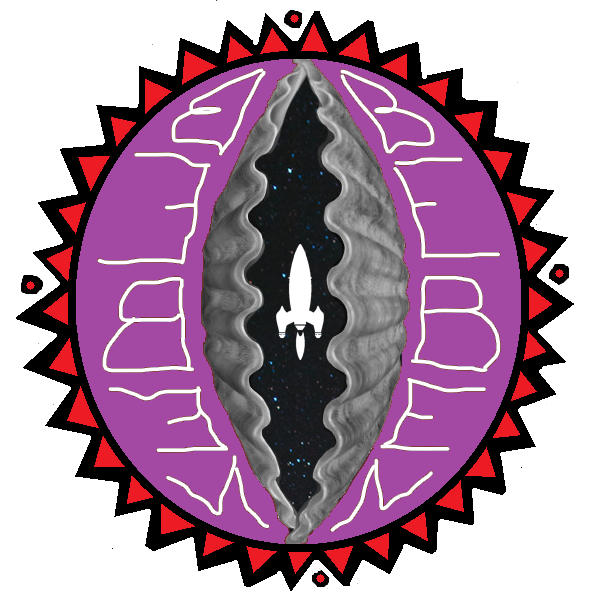 Worldbuilding workshop on Spaceship Beben while docked at House of Kal Berlin with Kosmik Skulptress Kallia, Captain Pro and Nav Chief Hydra
based on feminist SciFi, open source technologies, decolonial speculation
Day 1
11 July 2021, 12 am – 5 pm earth time, Berlin zone (Ferry F12 | Port|Anlegestelle Grünau): Lakeside Crew Picnic, Water Body Attunements, Material and Sound Foraging
Day 2
13 July 2021, 2 – 6  pm earth time, Berlin zone (District*School Without Center Berlin)
Prep, Tech, Make
Please register at school@district-berlin.com until 8 July.
Our bodies are the most cutting-edge and futuristic technology we possess to change our realities. Cephalopods like jellyfish have been studied to be able to achieve live genetic coding and genetic editing at light speed for purposes as simple as adapting to a warmer temperature in seawater. It has also been argued that sometimes, they do it for what could only be called an "experience". I began to realize that this was the building block for achieving time travel for all. All of us deserved to know everything and have everything and experience everything – all of us deserved to experience the ecstatic heights of the wormhole – to play and live forever in the moment of joy of our choice. And that's when I started recruiting my crew for experiments in wormhole hunting on the Spaceship Beben.
SS Beben is a deep space exploration vehicle that travels through space and time at the outer corners of the Milky Way. The Beben has had numerous encounters with time warps, hence it is hard to know the age of the ship or its crew. It houses an enitrely flinta**-led team of cosmonauts and their children, animals and plants. There are three crews present on the Beben who share all on-board labour — The HapticFantastic Lab, The Cosmic Oceanography Institute and The Joyful Militancy Corps. During its journey through previously uncharted territory, the Beben airdrops dispatches about its experiences in various parts of the cosmos, to be discovered by cosmonauts in posterity.
Dispatch from SPACESHIP BEBEN via House of Kal Berlin
Captain Pro and her crew are looking to recruit new cosmonauts! Join the SS Beben today!
Hello everyone!
Intergalactic salutes from the crew of SS Beben, and personal lightspeed hugs from Captain Pro.
We hope everyone on Earth is thriving, vaccinated and safe.
The Spaceship Beben, as you may know, is a deeep space exploration vehicle that has been in intermittent accidental contact with District Berlin for the last half year or so. We have been airdropping dispatches to Dream Officers and other space enthusiasts on Earth, giving you a rare glimpse into the everyday trials, tribulations and triumphs of running a spaceship in deeep space.
We have an upcoming opportunity to recruit new cosmonaut crew members for SS Beben. In our last mission, chasing electromagnetic soundwaves emanating from the heart of the galaxy Andromeda, we intercepted and caught up with the ELUSIVE and LEGENDARY Kosmik Skulptress Kallia.
The Kosmik Skulptress can transgress normative time and space. They can occupy organic and non organic matter, shape-shift and it is believed that they can even take the form of energy, sound or light. In this way they are able to sculpt their own perceived reality and the reality of others often through the actual practice of sculpting objects, which enable multiple visions of existing and future worlds. They were born in the year Y somewhere in the broader area along the Cnidaria Sea which is claimed to be on the Pollux star in the middle of the winter milky way. The crew of ss beben managed to trace the cosmic sculptress through the analysis of cosmic electromagnetic waves. It is estimated that the cosmic sculptress will arrive on earth on the 13. of the terran month July in the terran year 2021 and will probably land at the following coordinates in Berlin: 52° 29′ 0″ N , 13° 22′ 0″ O
Together with the Beben crew, Kosmik Skulptress Kallia has agreed to create some carrier bag sculptures and shrine capsules to store our future dispatches in. As the Beben's travels are erratic and mostly untraceable, the crew will use these shrine capsules to leave a history of their intergalactic adventures across the universe for future cosmonauts.
If you are interested in joining the Beben crew for this INCREDIBLE ADVENTURE, write to us at school@district-berlin.com with the subject line "I DREAM OF TIME TRAVEL". Spaces are limited, but they are open to children, pets and other members of Earth. Write to us by 8 July. If you have specific access needs, you can tell us and we will try our best to accommodate all of them. 
* ** * * * * * ** * * * *  * * * * * * * * * * *** * * *
The Space Debris and Shrine Capsule Sculpting workshop is part of Promona Sengupta's ongoing research under the title Speaking Barnacular: Watery Sanctuaries, which she is conducting as a resident at House of Kal, Berlin. House of Kal is a stream of the trans*oceanic platform a language where yesterday and tomorrow are the same word. kal initiated by Aziz Sohail and The Many Headed Hydra and co-curated by Fiza Khatri, Sandev Handy, Sakina Aliakbar and Zahabia Khozema. kal is a collaboration with Archive Books, COCA Collective Colombo, District*School Without Center, Goethe Institut Sri Lanka, Goethe Institut Pakistan, IVS Gallery Karachi and Zubaan Books supported by the Department for Culture and Europe in the Berlin Senate, Goethe Institut South Asia, the Swiss Arts Council Pro Helvetia and ifa.
Kallia Kefala is a Berlin based costume designer and stage designer. She currently works increasingly with performance. Her live acts often include photography, video, sound and installation. She is particularly invested in researching notions around gender, the body and its materiality and the body as a field of discourse, the limitations of representation and the codes which construct and reproduce identities.
Promona Sengupta is an academic, an activist and a curator currently involved at District Berlin as studio and research grant holder in the frame of a language where yesterday and tomorrow are the same word. kal. She is finishing her PhD at the International Research Center: Interweaving Performance Cultures, at FU Berlin. She co-founded Mo'Halla along with Jyothidas KV and Prabhas Tripathy, a pop-up space for progressive art, culture and politics, based in Berlin. She was part of the Young Curators Academy at Maxim Gorki Theater as part of the Hebstsalon 2019.
Suza Husse of The Many Headed Hydra enjoys working and loitering across different fields with an interest in collaborative and performative practices, aesthetics of transformation, multi-species living, undisciplinary knowledge cultures and political imagination. Suza is a founding member of the The Many Headed Hydra collective for decolonial myth making and publishing that engage with and through queer aqueous ecologies.