A Day Assembly of Living-on Together
— 10/10/2021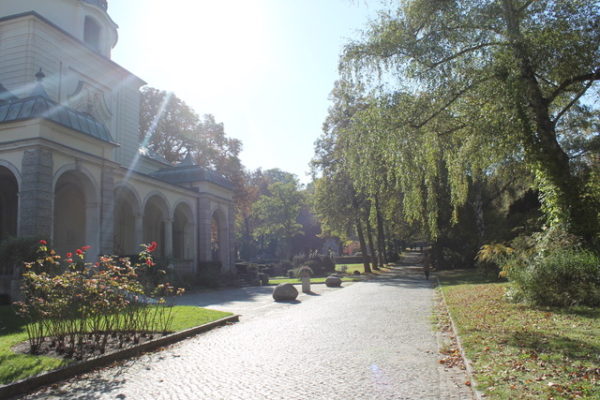 Memory of HIV/AIDS Care and Activism
as part of #4 Memory and Care Activism
of the project On Illness, Resistance and Collective (Health) Care
Organised by Ferdiansyah Thajib, with contributions from Eugen Januschke (denkmal PositHIV e.v.), Rully Malay (Waria Crisis Center), Todd Lanier Lester (Luv 'til it Hurts), Christa Joo Hyun D'Angelo, Sidhi Vhisatya (Queer Indonesia Archive), and European HIV/AIDS Archive.
10 October 2021, 10.30-6.30 pm
Participation throughout the day is recommended, although it is possible to attend each individual event.
If you would like to attend or want more info please email ft@district-berlin.com
District is wheelchair accessible.
As a part of the project On Illness, Resistance and Collective (Health) Care, District* School without Center is hosting a one-day get-together to explore memories of care, art and activism of HIV/AIDS in Berlin and beyond. Using films, conversations, and stories, we would like to explore how remembering the histories and ongoing struggles of collective organising in HIV/AIDS activism helps us think into present day experiences of healthcare.
PROGRAM
10.30 am Meet up at Old St. Matthew's Churchyard, Schöneberg.
11 am Intimate walk at the Old St. Matthew's Churchyard, guided by Eugen Januschke (in German)
1 pm Lunch and get together at District* School without Center
2.30 pm Screenings: Oral history archive of Indonesian trans* activist Rully Malay (2021); Protest and Desire (2019, dir. Christa Joo Hyun D'Angelo); Immutable: Berlin AIDS Oral History Collection Videoclip Diversität (2021, EHAAS)
3.30 pm LUV Game (in English and German)
5-6.30 pm Talk with Todd Lanier Lester, Christa Joo Hyun D'Angelo & Sidhi Vhisatya (in English)
COVID: To make our gatherings as safe as possible amidst the ongoing corona virus pandemic, we kindly ask everyone (also recovered and vaccinated people) to join with a negative Covid test and wear FFP2 masks when required.
With the kind support of the Berlin Senate Department for Culture and Europe.