dissident desire Chapter 2: Terrain of Threshold Voices.
12/11/2013 — 07/12/2013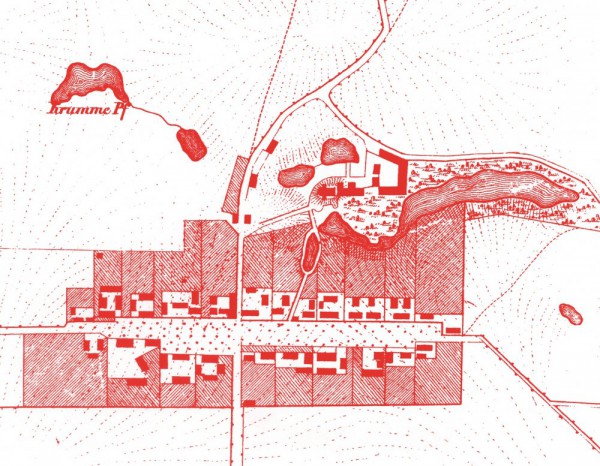 A Project by Suza Husse and Lorenzo Sandoval in collaboration with Daniel Brunet.
With Anna Bromley, Constant, Larissa Fassler, Jaume Ferrete, Pieterjan Gandry and Valentina Karga, Wilhelm Klotzek, Hanne Lippard, Nasan Tur
The exhibition and performance project Terrain of Threshold Voices is dedicated to forms of artistic research on language in relation to the transformation of the urban landscape. Inspired by the presence of written expressions which take the contemporary city as a textual surface – language phenomena are explored as terrains of friction between different communities.
It connects the ongoing investigation on dissident practices of precarious bodies within the framework of District's dissident desire with the histories and present narratives of migration in Berlin that are examined by the project Aliens of Extraordinary Abilities? at English Theatre Berlin. Engaging with the interstices of different languages and cultures of space, Terrain of Threshold Voices manifests in an exhibition as performative zone of conflict. Moving beyond normative attribution and cultural representation, the exhibition opens a language laboratory of threshold jargons that emerge from transitional states.
The project combines this experimental approach with performative movements throughout the district of Tempelhof-Schöneberg surrounding District Kunst- und Kulturförderung. The site-specific performances by Hanne Lippard and Wilhelm Klotzek take this microcosm as their field of exploration and action. Both the exhibition and the performances in the neighborhoods map out terrains, structures and movements which emerge at intersections and ruptures between different social narratives of Berlin.
PROGRAM
November 10
20-21 h
A City After Our Heart`s Desire
LAUTSTROM#35
Radiofeature reboot.fm, UKW 88,4 MHz in Berlin & 90,7 MHz in Potsdam by Anna Bromley
November 12 
18 h
OPENING

19 h
La langue Schaerbeekoise
Lecture and discussion* by Constant / Peter Westenberg
21 h
Voz Mal Sola
Concert performance by Jaume Ferrete
November 23 
15 h
PHONE-IN, CALL OUT
Performance tour through the Kiez * by Hanne Lippard

The phone-persona is delightfully visually shrouded, only surrounding sounds can give your lies away. There are no waterfalls in the city. Prior to our cellphone lives, a phone-call had a given time and space, it was an agreement between two distant parts. In a culture depending on a phone to serve as a multi-tasking nomadic gizmo, Hanne Lippard's call-shop tour is an exploration into the specificity of the phone-call as a fixed act in time as well as location.
18 h
Terrain of Threshold Voices – READER
Presentation * by Pieterjan Grandry & Valentina Karga

20 h
Dime Bumshow
Readings * presented by Broken Dimanche Press
21 h
In-between-ness: creating, writing and living in-between languages, genres and forms Lecture and discussion * with Camille de Toledo
Toledo Art Forms is the art platform through which Camille de Toledo writes and creates. From photography to fiction writing to theory to art installation, his work is endlessly designing a space in-between genres, identities and languages. In this performed conference, he will give us a hint of why Zwischenheit is the other name for his 21st century art and politics.
November 30
15 h
Stätte – Stimme am Subjekt (A Non Food Menu)
Performance tour through the Kiez by Wilhelm Klotzek

In his performance Stätte – Stimme am Subjekt, Wilhelm Klotzek connects the location of the Gaststätte (restaurant or public house) with garden colony politics and hardware store cosmoses through bold language sculptures. In the middle of the garden colonies surrouding the Priesterweg S-Bahn station , set off on a daring tour of ideas through territories of growth, construction and do-it-yourselfing. For a short time, you will be part of a movement you didn't even know existed until now: weclome to the "multitool" club.
18 h
City says
Lecture and discussion by Nasan Tur

19.30 h
Touristen fisten ist auch keine Lösung Lecture and discussion with Peter Laudenbach
December 7
15 h
Stätte – Stimme am Subjekt (A Non Food Menu)
Performance tour through the Kiez by Wilhelm Klotzek
16.30 h
PHONE-IN, CALL OUT
Performance tour through the Kiez * by Hanne Lippard
18 h
Great Closing