Luis Berríos-Negrón: Nonsphere XIV
12/06/2014 — 31/12/2017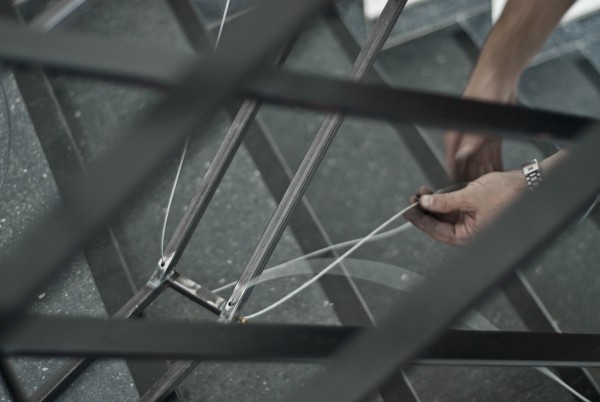 Luis Berríos-Negrón (Puerto Rico, 1971*) holds a Master of Architecture from the Massachusetts Institute of Technology and a Bachelor of Fine Arts from the Parsons New School for Design.
Berríos-Negrón has received diverse awards and scholarships, including the first prize of the Parsons-Kalil Award for Smart Design (2002), first prize of the M.I.T.-Schnitzer Award for the Visual Arts (2004), and most recently the DIVA (Danish International Visiting Artists Programme) Danish Arts Council (2013).
His works have been shown in international exhibitions, amongst others at the Biennial of Art of Salvador da Bahia, Brazil (2014), the International Biennale of Architecture in São Paulo, Brazil (2013), at Documenta 13 Kassel, Germany (2012), n.b.k. Berlin, Germany (2012) as well as at the 13th Architecture Biennale Venice, Italy (2012) and Bauhaus Stiftung Dessau, Germany (2011).
Berríos-Negrón is the founder of the Paramodular Design Group and the Anxious Prop Art Collective.
He lives and works in Berlin.
A project of District Berlin in collaboration with Malzfabrik.
Within the frame of ArtAndArchitecture District since 2011 co-produces and presents site specific art projects which yield experimental perspectives at the intermediate zones between architecture, urban and social space, technology and art.