Nepantla Bibliothek #1 Maque Pereyra: Research on Yoggaton as Empowerment and Decolonial Body Practice
— 22/09/2019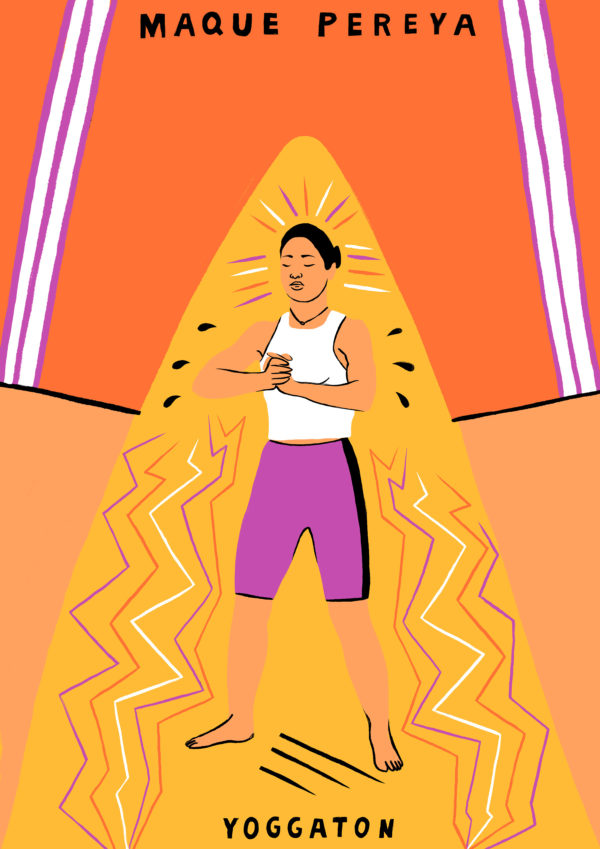 Nepantla Bibliothek #1
Maque Pereyra: Research on Yoggaton as Empowerment and Decolonial Body Practice
Open workshop as part of the project Wissen über Brücken – Conocimiento sobre puentes. Relating to Gloria E. Anzaldúa in Words, Vision and Context
Sunday, 22 September 2019, 2 – 4 pm
Location: Salon of the Amerika-Gedenkbibliothek, Blücherplatz 1, 10961 Berlin
Languages: English (German and Spanish is also possible)
For  18 participants max., no registration needed. Please come a little early to make sure you can participate.
Please bring comfortable clothing and drinking water. If you own a yoga mat, please bring it as well.
The practice of Yoggaton combines Yoga&Reggaeton. It is a movement practice which works on a physical, emotional, mental and spiritual level. Through a series of exercises, Yoggaton brings together yoga asanas and spiritual principles, Andean spirituality, fitness, guided meditation exercises and Perreo – a dance to reggaeton similar to the Twerk. Yoggaton offers intensive aerobic training as well as the opportunity to work on self-healing and self-realization through the development of consciousness and physical strength, fun and sensuality. The aim of the practice is to promote a deeper awareness of the unity of body, mind and soul in order to develop a complete self. The research is conducted in a series of theoretical and practical workshops.
Yoggaton as Empowerment and Decolonial Body Practice of the District Research and Studio Fellow Maque Pereyra also takes place as a workshop series at District * School without Center. It takes place within the framework of Wissen über Brücken – Conocimiento sobre puentes. Relating to Gloria E. Anzaldùa in Words, Vision and Context. A translation project with a series of events by Verena Melgarejo Weinandt and District * Schule ohne Zentrum takes place in cooperation with the Sonntagsbureau in the Amerika-Gedenkbibliothek Berlin and the Verlag Zaglossus.
Kindly supported by the Senate Chancellery of Berlin – Cultural Affairs.